Informations about Timbuktu:
ENG:
Timbuktu is an central Mali, near the Niger River.
Connected with the Niger by a series of canals,
Timbuktu is served by the small river port of Kabara.
Its salt trade and handicraft industries make it an
important meeting place for the nomadic people of the Sahara.

PL:
Timbuktu to centralne miejsce w Mali, w pobliżu rzeki Niger.
Z Niger połączone jest z szeregiem kanałów,
Timbuktu jest obsługiwane przez małe porty rzeczne Kabary.
Jego sól handlowa i rzemieślnicza i przemysłowa sprawiają, że
Ważne miejsce spotkań dla koczowniczych mieszkańców Sahary.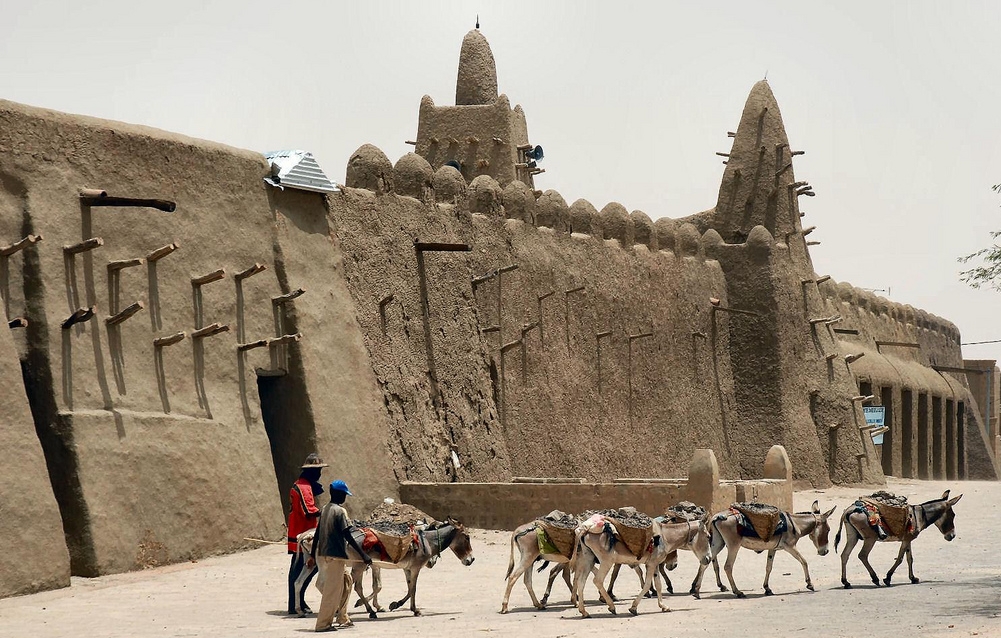 ---